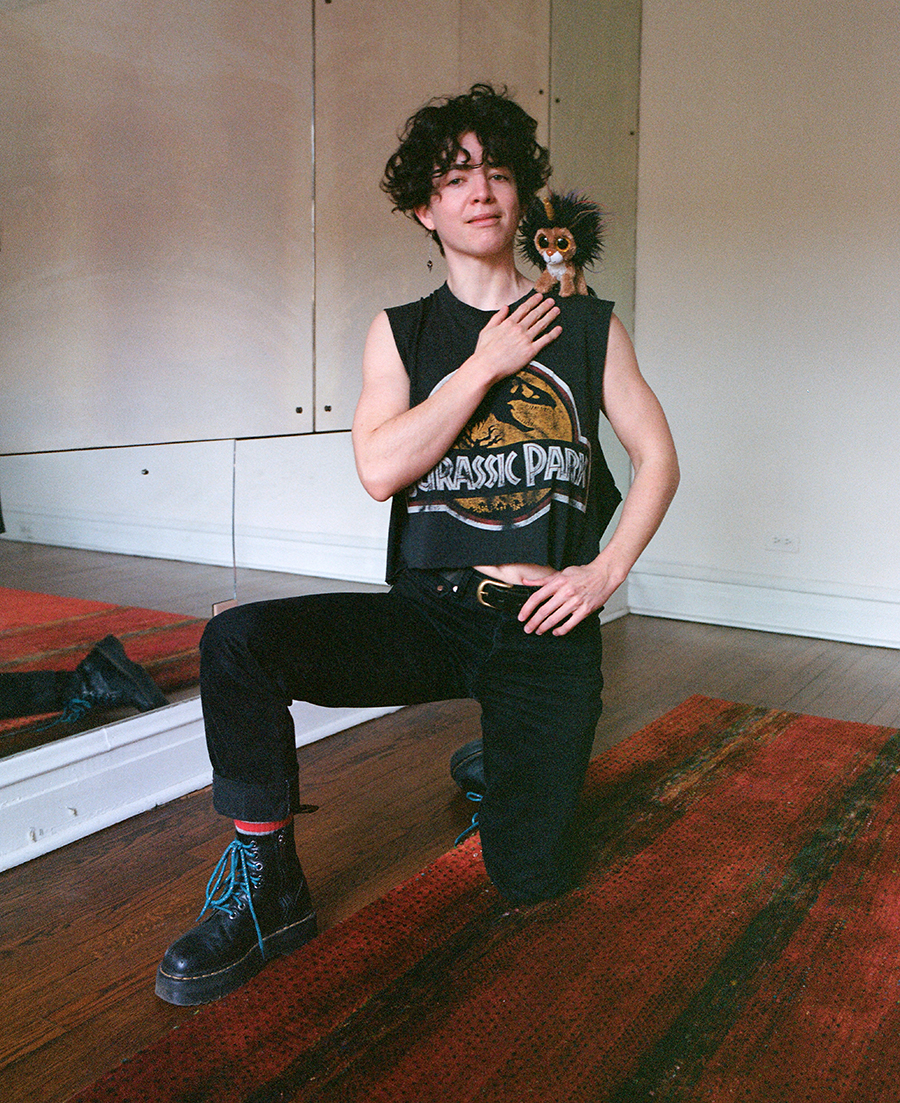 pronounced leer-ah, not lie-rah
they / them / theirs
born 1987 in San Francisco, California
I was raised in Reclaiming, a neo-Pagan eco-activist community with a strong emphasis on feminist spirituality. I began performing in rituals and teaching magic as a teenager. As an adult, I developed my own practices and curriculum, including my Ritual Structure Workshop. If you are interested in hosting or attending this workshop, send me a message.
In 2011 I earned a BFA from the School of the Art Institute of Chicago and founded Brain Frame, the performative comix reading series. Between 2011-2017, I hosted and co-organized over thirty shows, including SLEEPER, an experimental haunted house and Nothing Up My Sleeve, an augmented magic show.
In school I studied printmaking, comics art and celluloid filmmaking. On stage, my performances incorporate analog technology, multiple projections, sound and music, costumes and immersive effects. For more description and pictures of my multidisciplinary work, visit the gallery page.
In 2017 I moved to Los Angeles and founded Multi Cult. Returning to study, I earned my black belt in Taekwondo and Hapkido and a Self Defense Instructor certificate in 2018. In 2019 I visited high schools to teach about consent, rape culture, healthy and unhealthy relationships as a 'Violence Prevention Specialist.' 
My films, comics, and performances have exhibited across the United States, as well as in Canada, Mexico, Scotland, England, Australia, Italy, Greece, Amsterdam, Germany and Singapore. In 2021 I left Los Angeles to wander, transition, and re-evaluate what it means to master group ceremonies amidst ongoing pandemics.
If you find value in my work, please consider becoming a patron.