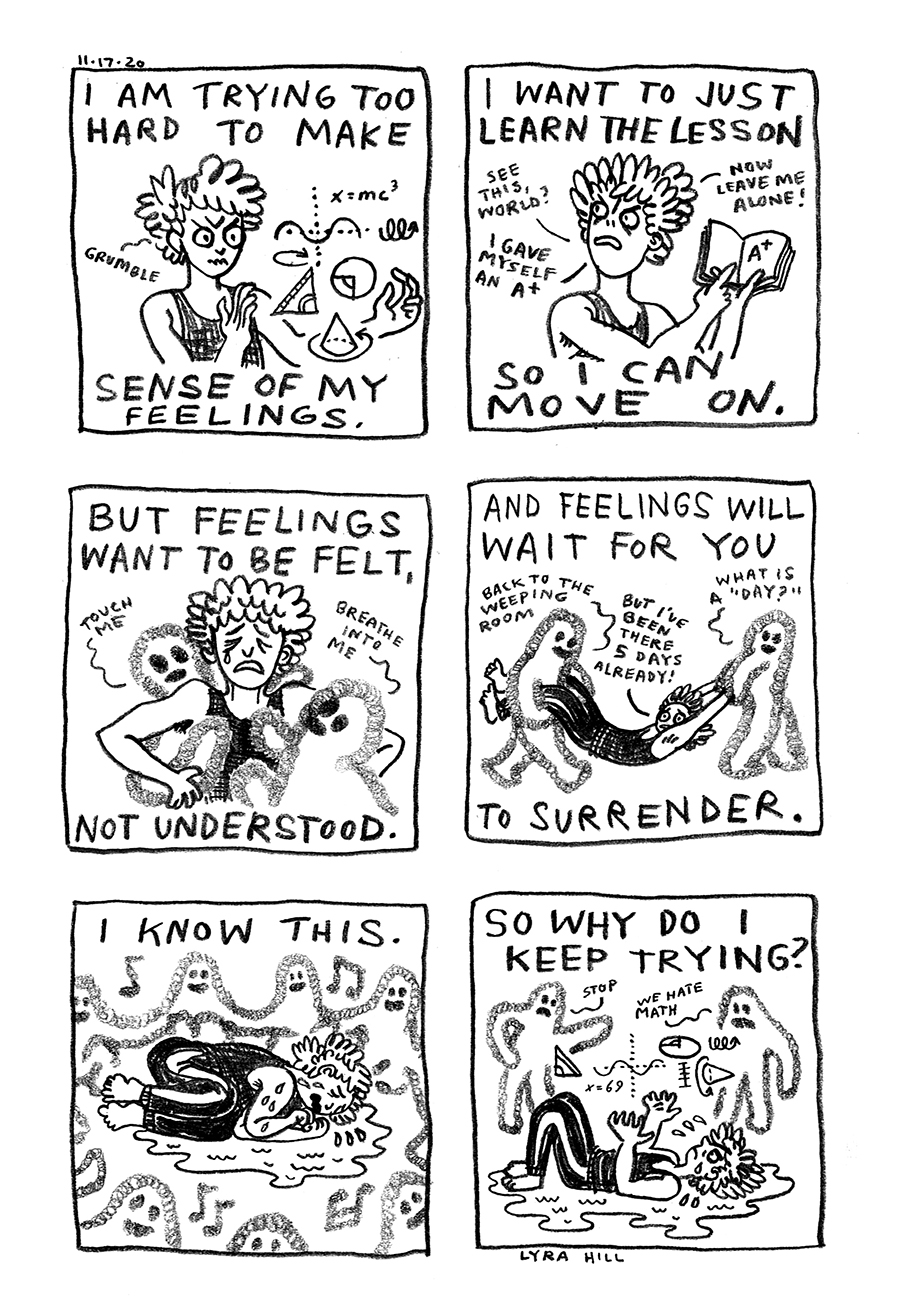 Pleasure Hex is a series of six-panel comic strips. I draw them in a notebook with a 4B pencil. I try not to plan ahead or erase very much. This practice helps me synthesize what I'm learning, experiencing and feeling in a deceptively simple format.
Every few months I collect the most recent strips into a zine, adding notes on the inside covers. Each issue covers another chapter in my gender fluidity and transition, my commitment to anti-racism, anti-fascism and abolitionist futures, my visions of spirit and power structures and my freewheeling nomadic lifestyle.
Follow me on Instagram to read each strip when I finish it.
Pleasure Hex is available in person at the following stores:
To receive Pleasure Hex in the mail, become a patron.
To ask about purchasing individual or bulk issues, contact me.